image from This n That
I have always loved Sherri from This n That's clean classic style and her latest project, Sweet Scandi was on my "to make in some lifetime" list. So when Sherri said she was going to have a sewalong, I jumped in.
I am best under a deadline or else the quilt would just stay on the ever growing list "sometime".
So if you are ready to sewalong here are the details. The best part is that you will have a new quilt in time for the holidays.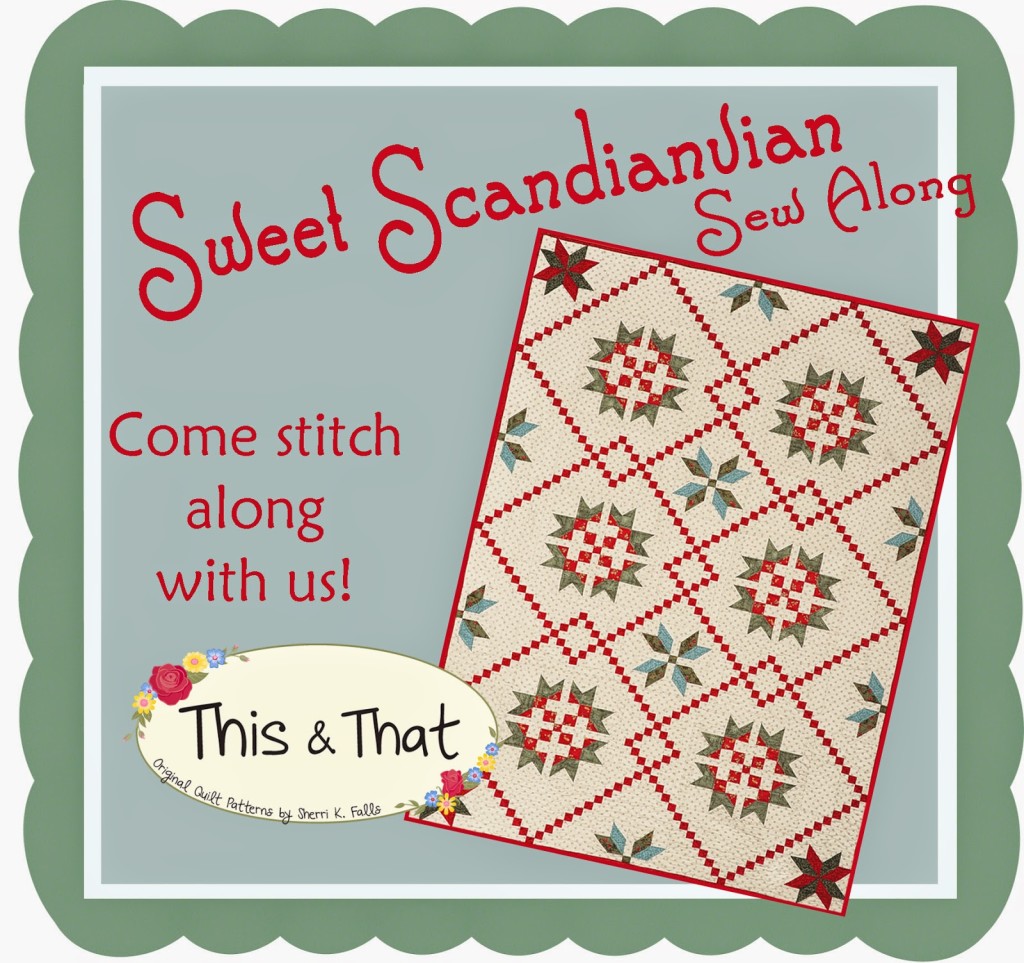 July 24th- Sherri (This N That) yardages and center blocks.
July 31 Sherri (A Quilting Life) with the alternate blocks.
August 7 Vickie with the corner blocks.
August 14 Lissa with 3 of the large main blocks.
August 21 Kimberly with 3 of the large main blocks.
blog link~
http://fatquartershop.blogspot.com.es/
We will all finish our quilt tops for show n tell on August 28th. Hope you decide to join in and sew along. If you aren't able to join us with this project, you could still own this quilt. Sherri is going to feature her quilt on an ebay auction with all the money going to benefit the breast cancer.
-modalissa