I have never really liked baking pies.
I love eating pies.
My mom's coconut cream is to die for, but baking pies for my crew never seemed to be enough
food so it was not my go to dessert.
So when I was playing with the Dresden plate project sheet that Moda was doing with Printemps by 3 sisters, I wondered how many ways can you slice a Dresden plate. See where I am going this…..
I knew the width of the strip used would make a difference in the overall size of the blades which determines the size of the Dresden plate. All this really in depth research was performed using one ruler, Simplicity/EZ Easy Dresden by
Darlene Zimmerman
.
Complete instructions on how cool this ruler is, shown here.

Using only one ruler I knew that my angle would be the same
and I would need 20 blades.

Enough with the stuff I should have paid more attention to in high school geometry,
lets get to the fun part.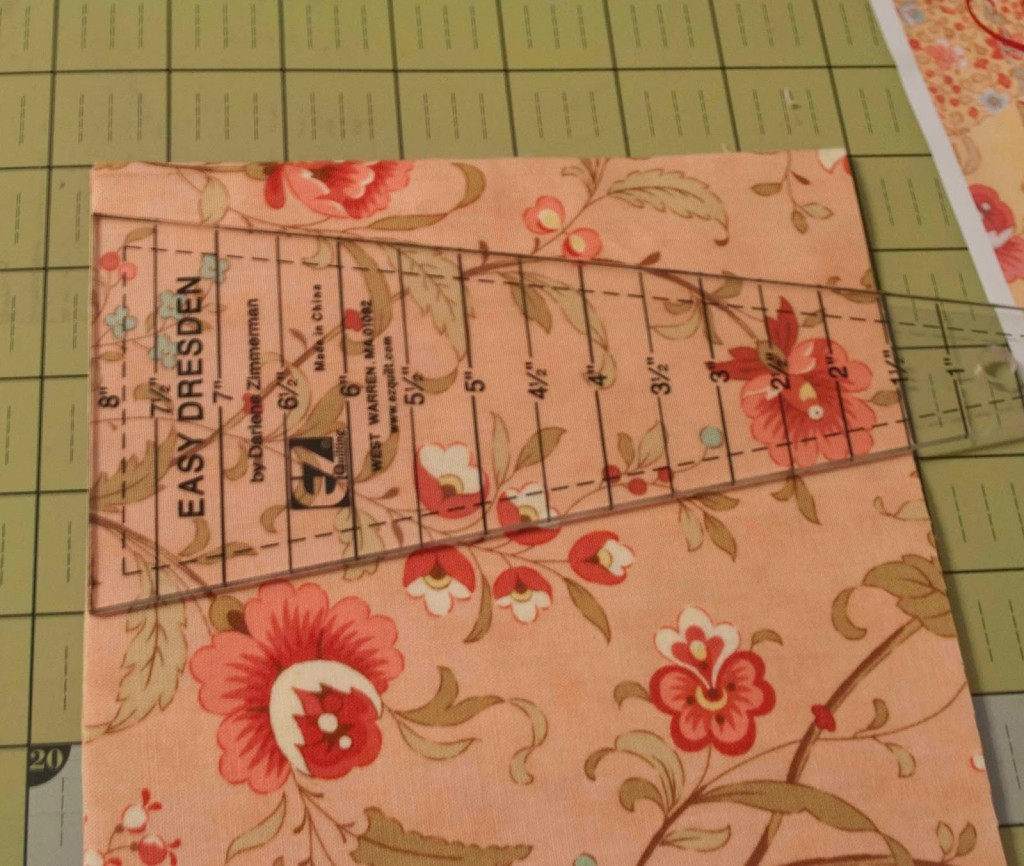 look closely at the difference in the pic above
and the pic below.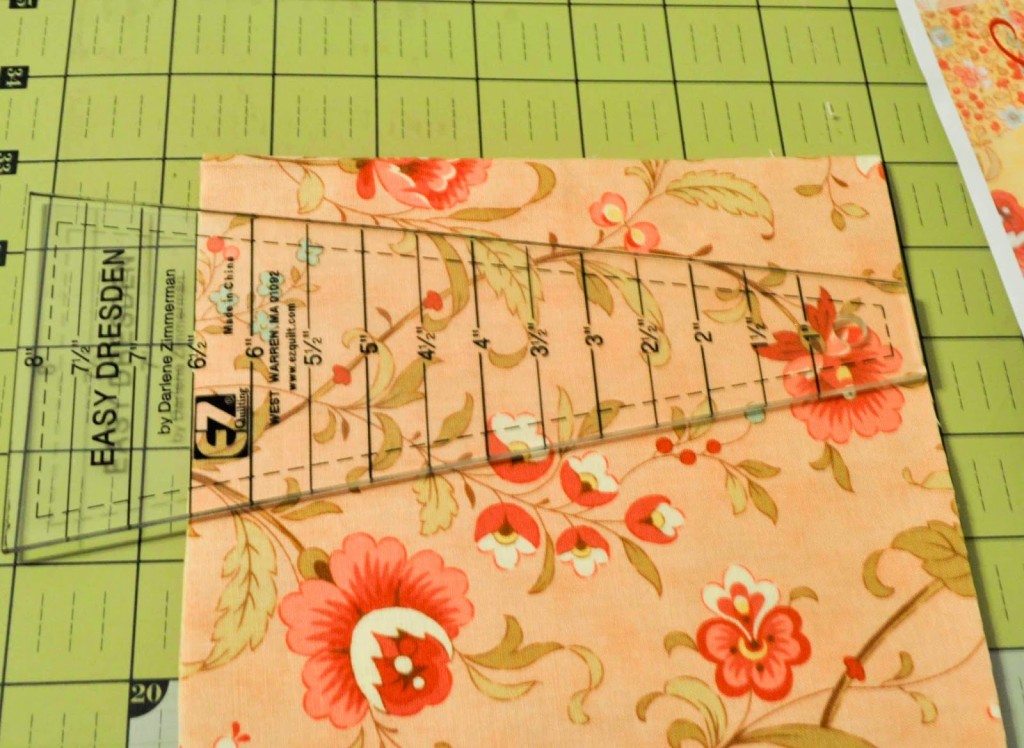 The only difference is whether you start measuring
with the top of the
ruler or the bottom of the ruler.
(it is okay to look at the pics again.)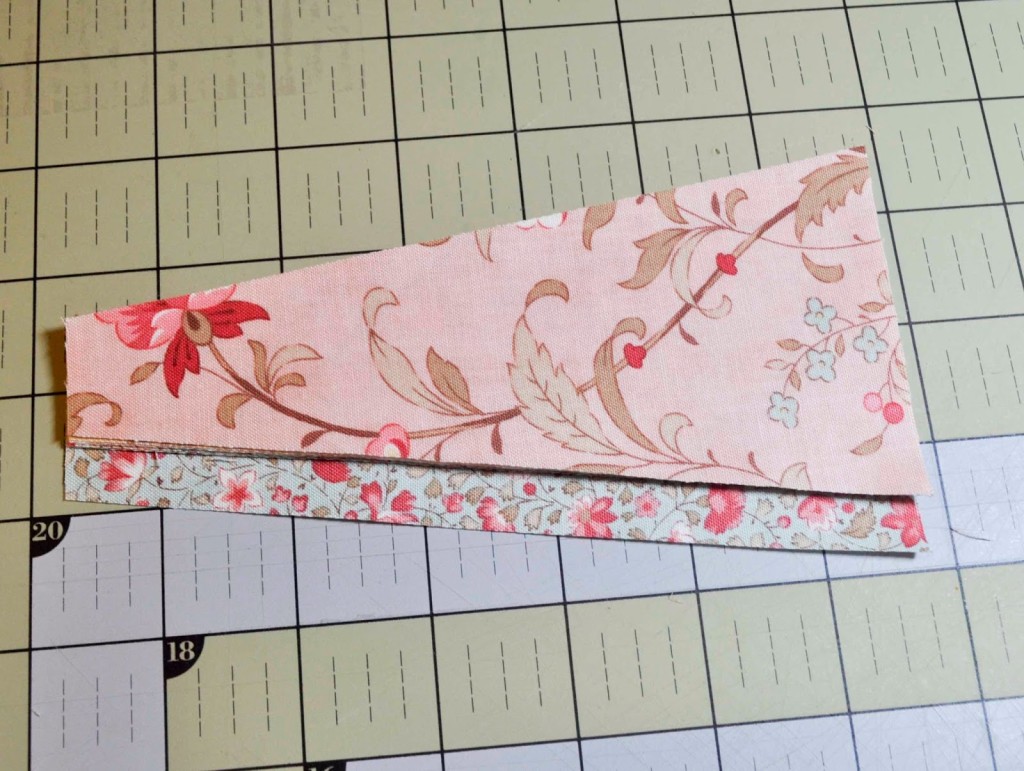 Here is an example of the two blades stacked on top
of each other. Since I cut them from
the same width of fabric they are the same length.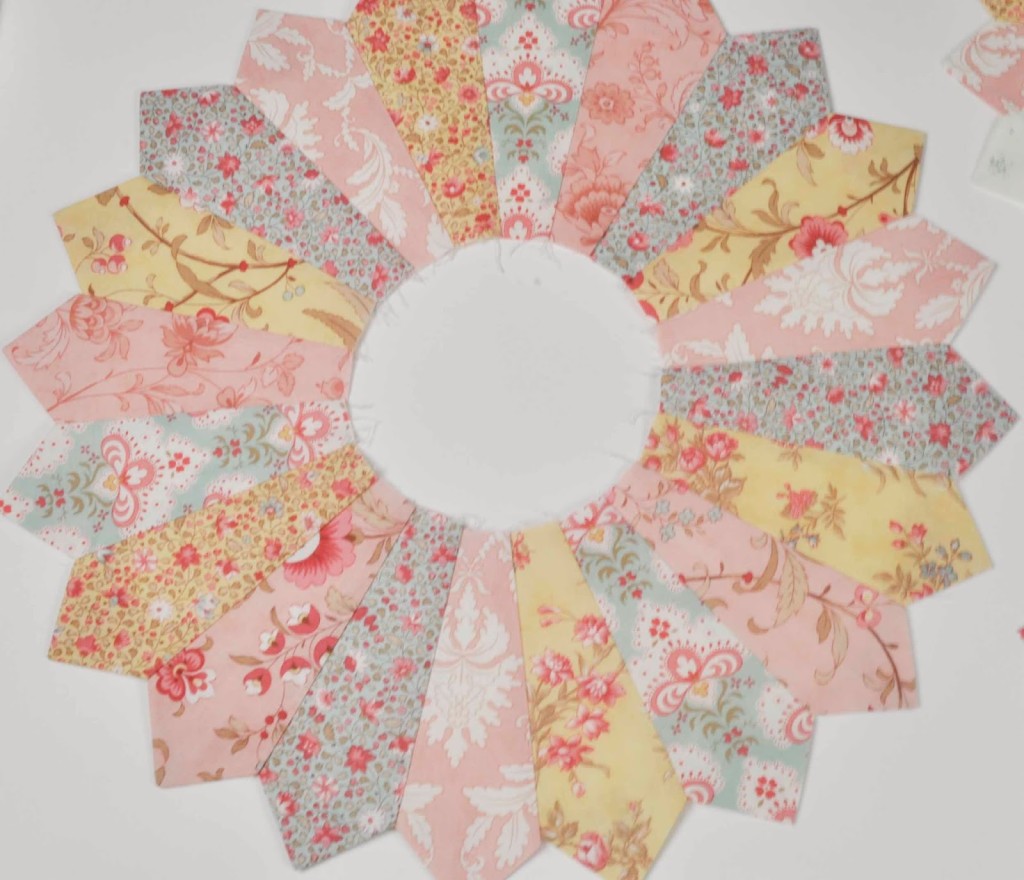 The plate blocks measures 18″ across with a
5 1/4″ opening in the center.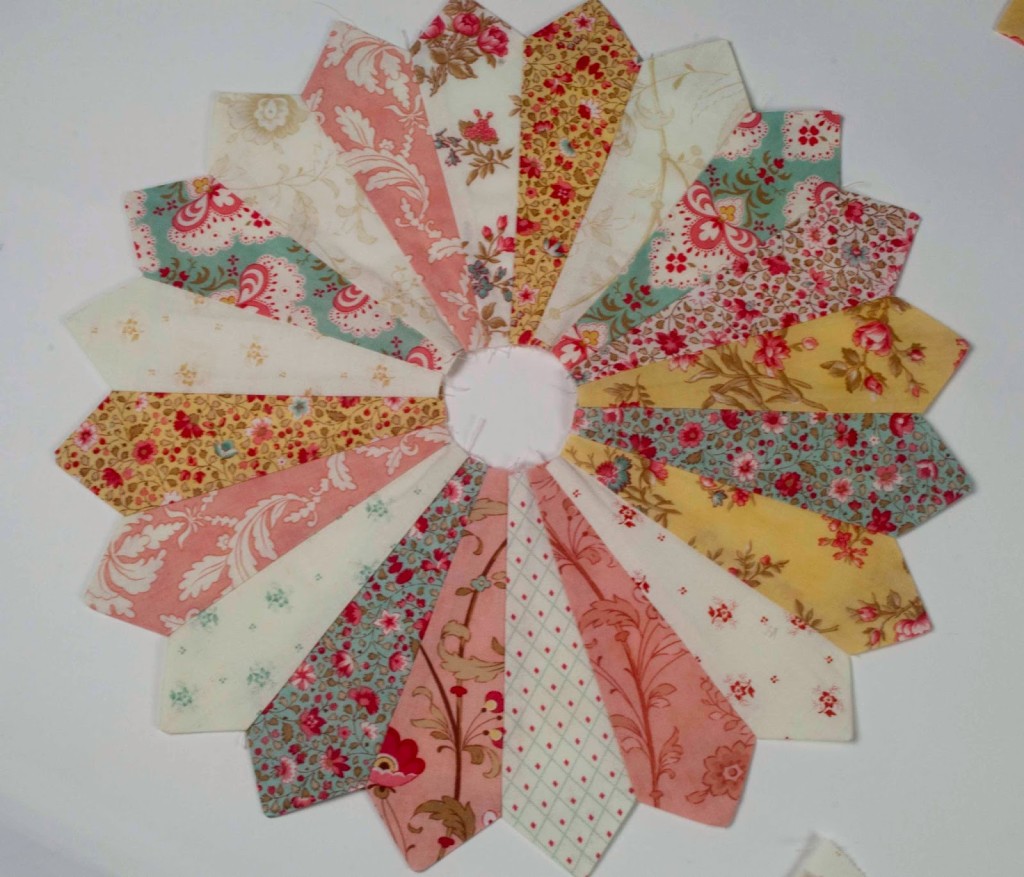 This one measures 15″ across with
a 2 1/4″ opening in the center.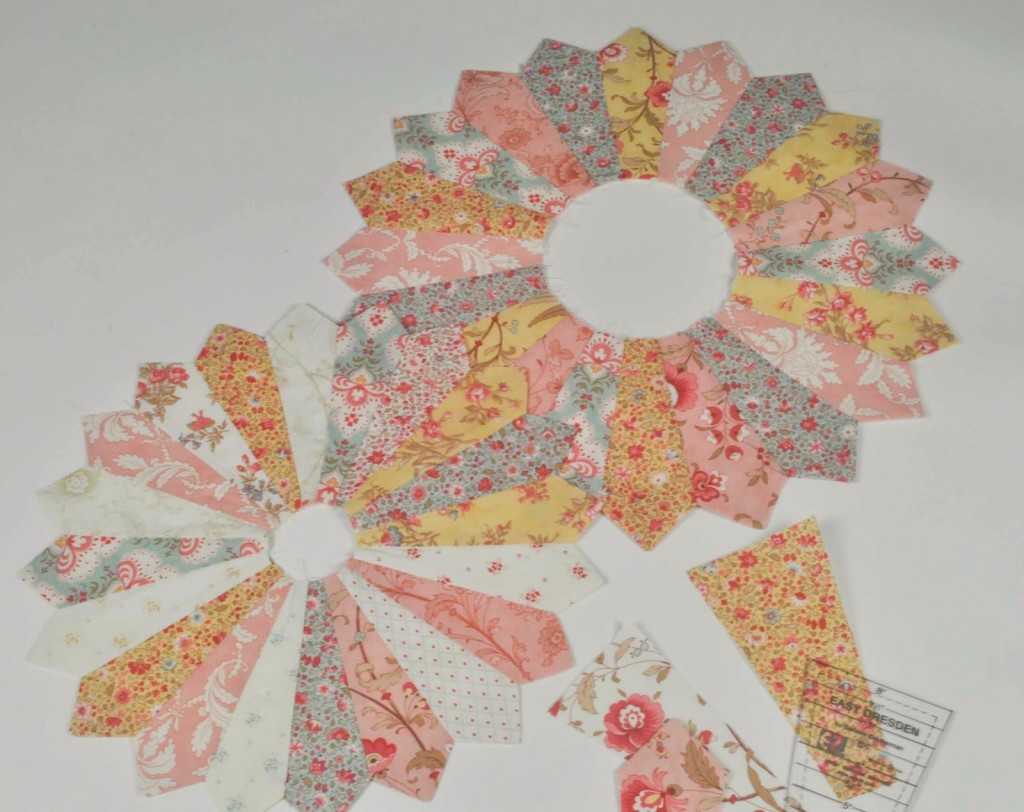 The blocks lined up beside each other
showing the 3″ difference between the size.
This is them on top of each other showing
how cool a layered dresden plate would be.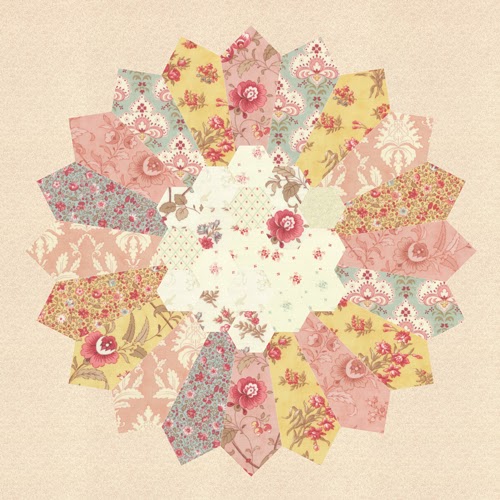 combining two of the most popular and forever
classic dresden plates
There doesn't seem to be much difference in sizes
of the overall Dresden plate and the centers.
I measured them and it was about a 3″ difference
which really adds up.
Big Dresden plate measures 18″ with a 5 1/4″ center opening.
Smaller plate measures 15″ with 2 1/4″ opening.
Adding paper pieced hexagons makes this
into one shabby chic quilt.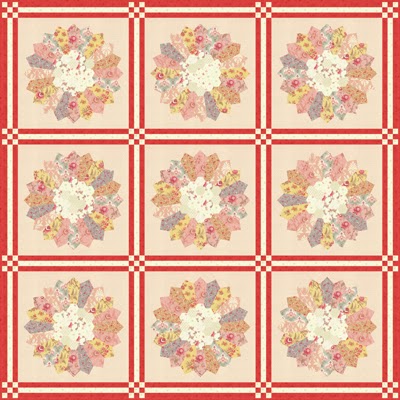 quilt made by Debbi Duckworth
Printemps is headed to stores now so ask for the fabrics and patterns at you fav store or just dive into your scraps
and have some fun making all sizes of Dresden plates.
I wonder how big to cut the blades for one huge Dresden plate?
All this is making me hungry. I think I will call my mom and see if she has some pie.
Enjoy
-modalissa