Did you make any New Year's Resolutions?
I don't know if you can consider mine resolutions but I have
agreed to several projects throughout 2014 which are commitments. Commitments, now that is
a word that is just as powerful as resolutions, right?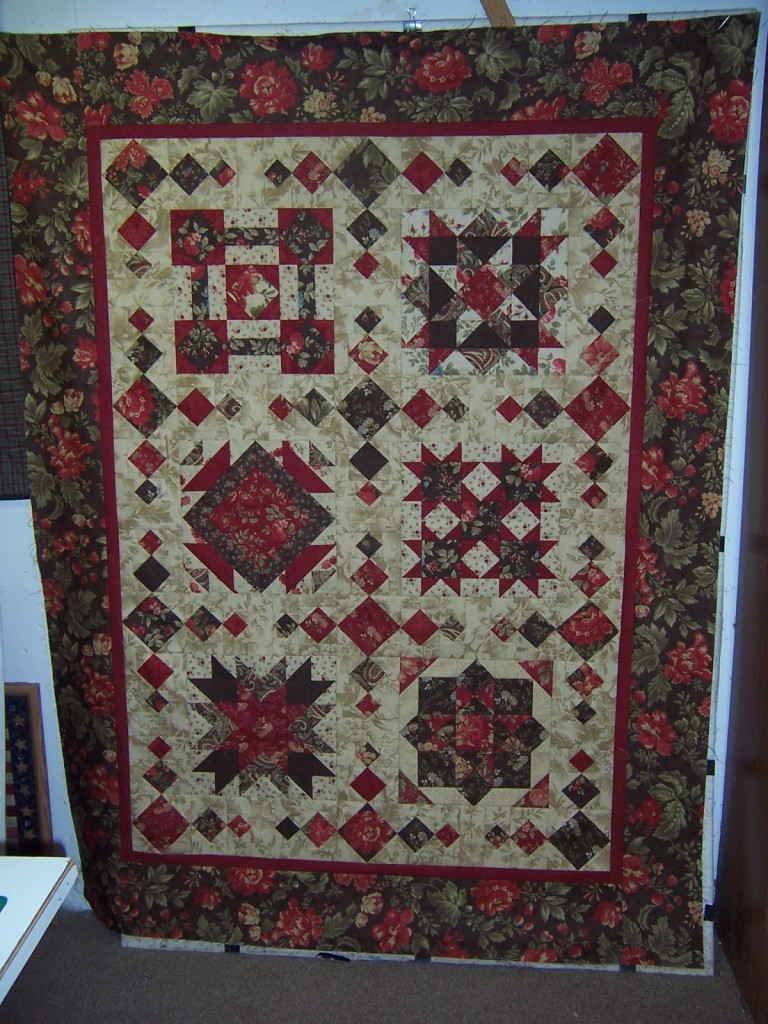 a finished quilt from last year
Well, today is
January 1st
so it is time once again to start the year off
with a bang
and another quilt along.
my first block from year 1
This year the blocks are a dreamy 6 inches.
For the next 6 months you will be making 2 of each of the 6 designs.
Your 2 blocks will look completely different due to color and fabric placement.
These fabrics will not be in the stores until later this year so you are
getting a sneak peek at them here.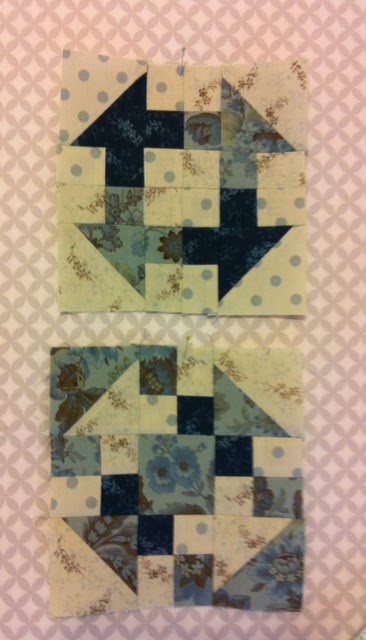 At 6″ these blocks are so darn cute.
Join us on the first of each month for more cuteness and 6″ blocks.
Sherri from A Quilting Life – aquiltinglife.blogspot.com
JoAnne from A Patriotic Quilter – http://thepatrioticquilter.blogspot.com/
Lissa from Moda Lissa ~ ModaLissa.blogspot.com
Denise from Quilter's Window ~ Quilterswindow.com/blog/
Jodi from Pleasant Home ~ www.pleasant-home.com/
Monique from Open Gate Blog ~ http://opengatequilts.blogspot.com
The FREE patterns are available here.
You are hearing it here first but 2014 is the year of the mini cuteness.
I hope each of you have a blessed and safe 2014.
-modalissa