I am super excited! Just received the news
that my super duper big log cabin quilt
made the cover of
Magazine on Newstands, Feb 4, 2014
This quilt was so fun to make. I just started and
did not know for sure where I was going
but loved the final outcome.
I combined jelly rolls from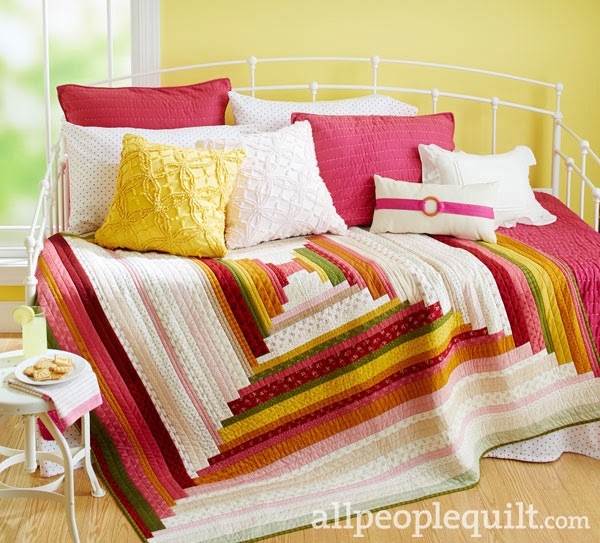 "Used with permission from Quilts and More (TM) magazine. Copyright 2014 Meredith Corporation. All Rights reserved."
I am obsessed with shirtings and how they can be
used in 1890's quilts as well as how
modern they look in
some of the quilts of today.
by Primitive Gatherings and have fun sewing
round and round.
There is no way to go wrong.
I cant wait to get my hands on the real copy and
see all the other projects inside.
Thanks to Maggi Honeyman for her great quilting.
Maggi, you rock!
enjoy,
-modalissa